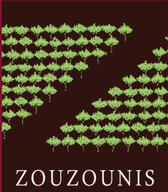 Experience in the Vine: Lifelong Friendships
Welcome to Zouzounis Wines. Award winning wines from Sonoma County, California. Tiptoe through our website and discover great zinfandels from Dry Creek and Alexander Valley appellations. Enjoy our tasty bold petite sirah and wonderful reds representing unique vineyards from where they are grown.
We invite you to enjoy Phyllis Zouzounis' own brand where the winemaker becomes the owner and does things her way! Phyllis has won a number of awards with her winemaking talent and is well known in Sonoma County as a winemaker for over thirty years. She is routinely invited to judge wines during competition and has a life-long appreciation of wine.
Zouzounis Wines is a place where you can purchase Phyllis' small production wines. We hope you appreciate the wines as much as we do!

Deux Amis Wines now Zouzounis Wines
Winemaker Phyllis Zouzounis has re-branded her company and now shares her wines with you under her family name of Zouzounis!

In the news...
If you drink red wine, you should know Dry Creek Valley
Chicago Tribune - June 7, 2016
Please check us out!
* Some restrictions apply as we are not allowed to ship to all states.