Tasting Room
We are open for tasting on Saturdays & Sundays.
7680 Bell Road, Windsor
(Windsor Beverage District)

Well known and loved as Deux Amis Wines, Phyllis Zouzounis brings her talent and palate to ZOUZOUNIS WINES. Follow along and participate as Phyllis brings her vision to life. Tasting and Sales at our new location.
The tasting room will be closed 12/25 - 12/26 and 1/2 - 1/2.
Come Taste With Us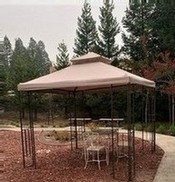 We've made a few changes to ensure the safety of our visitors and our team.
Tasting are by appointment only
Appointment times are 12 noon, 2 p.m. or 4 p.m.
Visitors are required to wear face coverings until seated, and whenever they leave the table
We'll follow all necessary protocol to ensure the area is sanitized between each appointment
Once you're seated, you'll be able to relax knowing we are doing our part to keep you safe.
Curbside Pickup
Curbside pick is available on weekends from 1 – 4 p.m for wines being held for pickup or for any new orders.
Contact Us
Please call (707-431-7945 x101 or x 102) for reservations, to place an order, or for details on how to pick up an order or your Wine Club shipment.